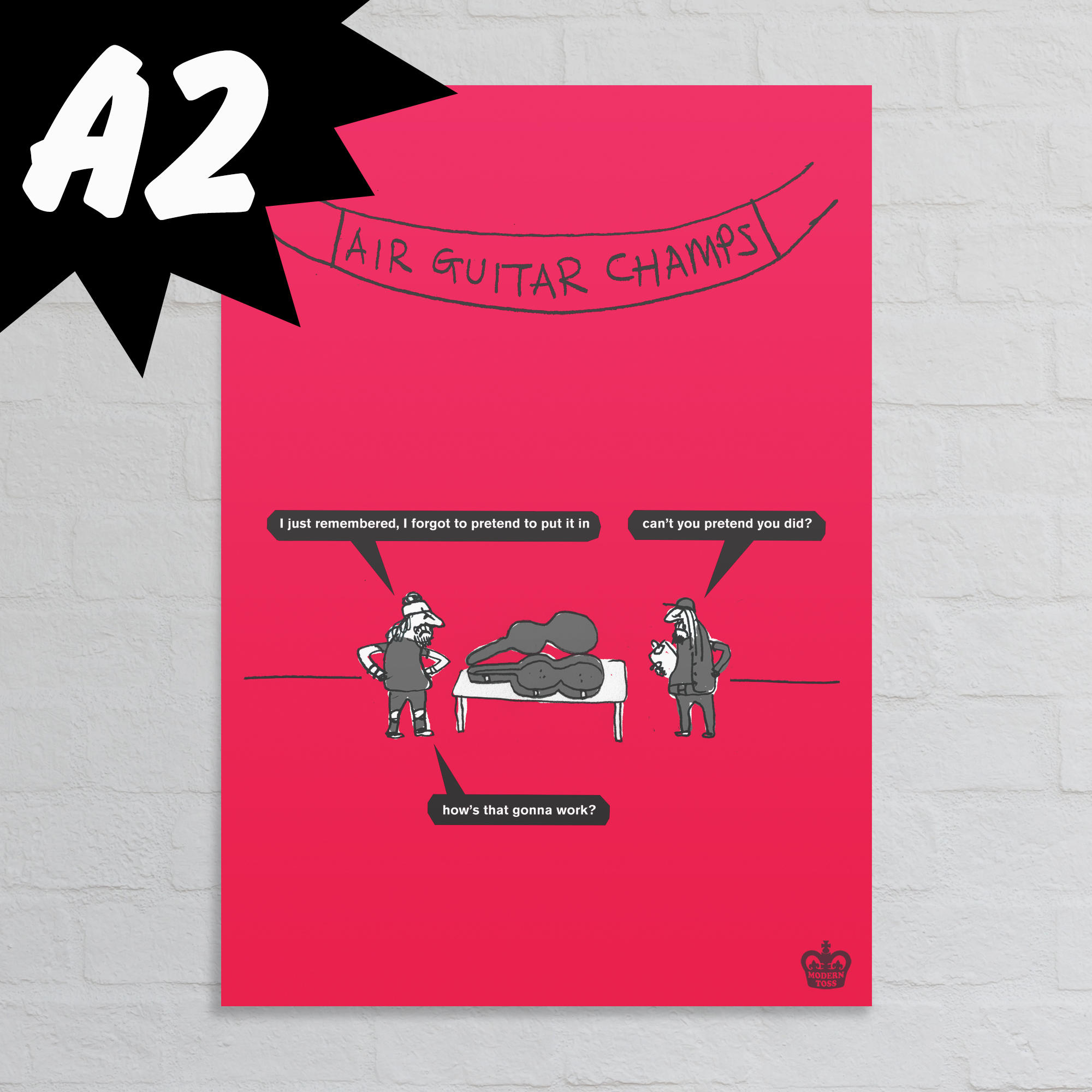 A2 Bespoke Comic Poster
Get any cartoon from The Guardian, Private Eye or one of our cartoons blown up to A2 size: 420mm x 594mm.
Check out the Modern Toss Cartoon Archive we've started here or choose something from our main card range.
Just enter your choice of cartoon in the comment box below. Mental yeah!
This size is currently unavailable until January 2018.
Not available for 'Next Day Shipping.'