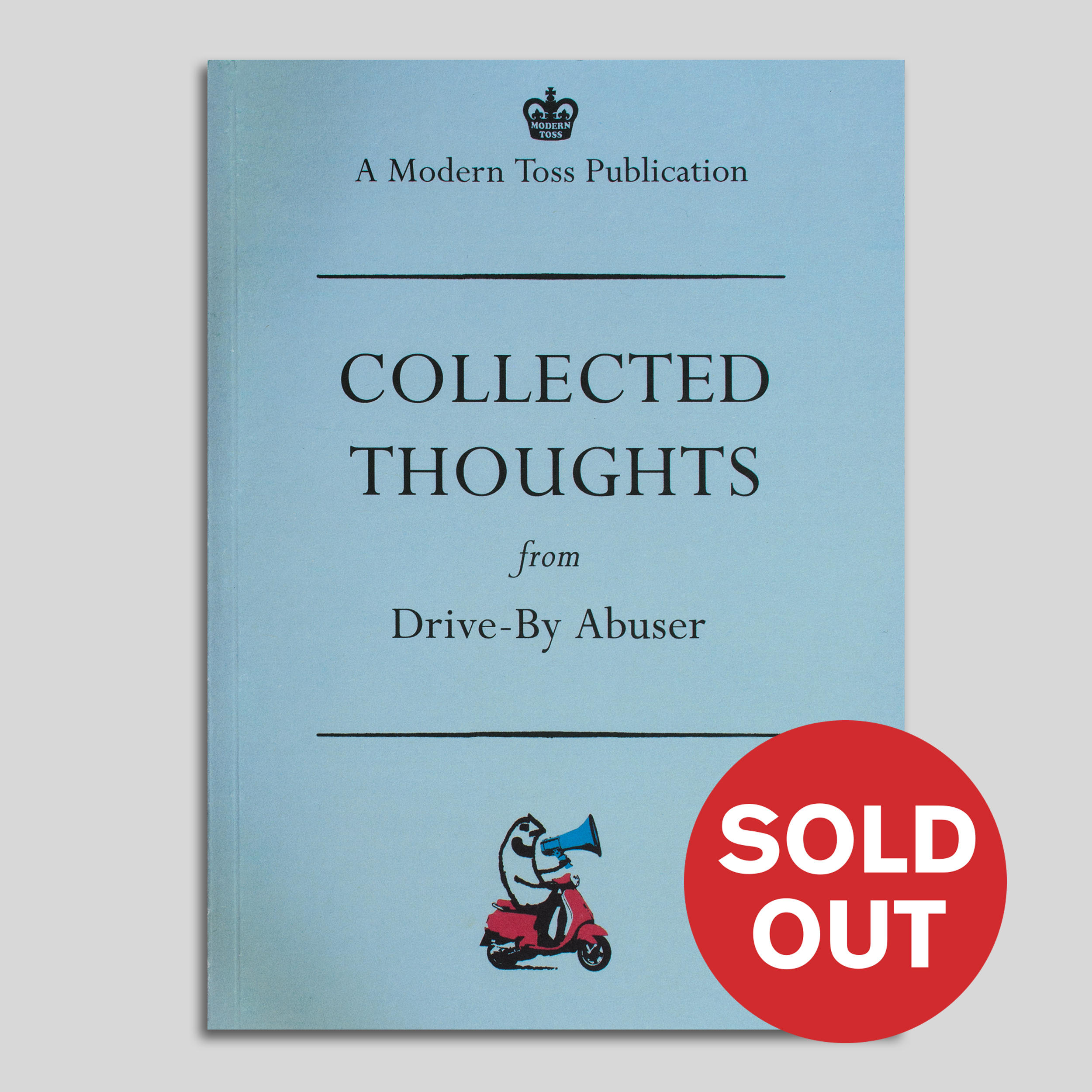 Drive-by Collected Thoughts
No Longer Available!
The first collection of poetical works by the Drive-by Abuser. Collected Thoughts is a treasure trove of half-baked musings from the maestro of the moped.A beautifully hand-stitched slim volume of vast cultural significance that makes the perfect gift for yourself or someone you know who can read.
Illustrated throughout with an HB pencil.