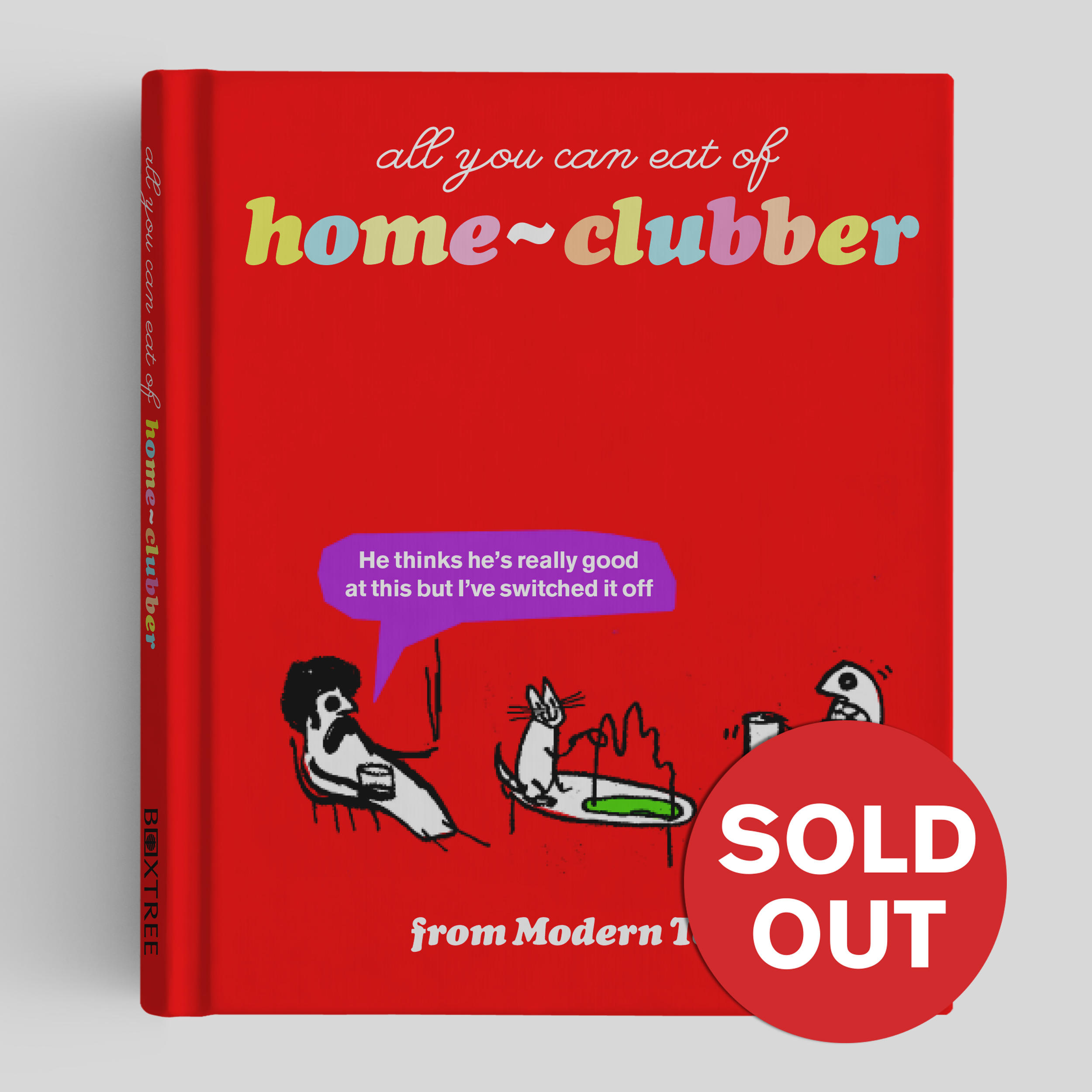 Home Clubber
Welcome to the world of Home-Clubber, the cut-price Giro philosopher whose ill informed musings and half baked ideas have appeared in The Guardian Guide every Saturday since he finally got out of bed in 2004. Now in one indispensable volume the armchair bound, council-bothering prince of nonsense refills a fresh tumbler of non specific cheap booze and re-heats 150 or so prime slices of his idiot wisdom.
Snap it up and settle back with a thick crust of clubberthink. Cheers yeah!
This product is no longer available to order.