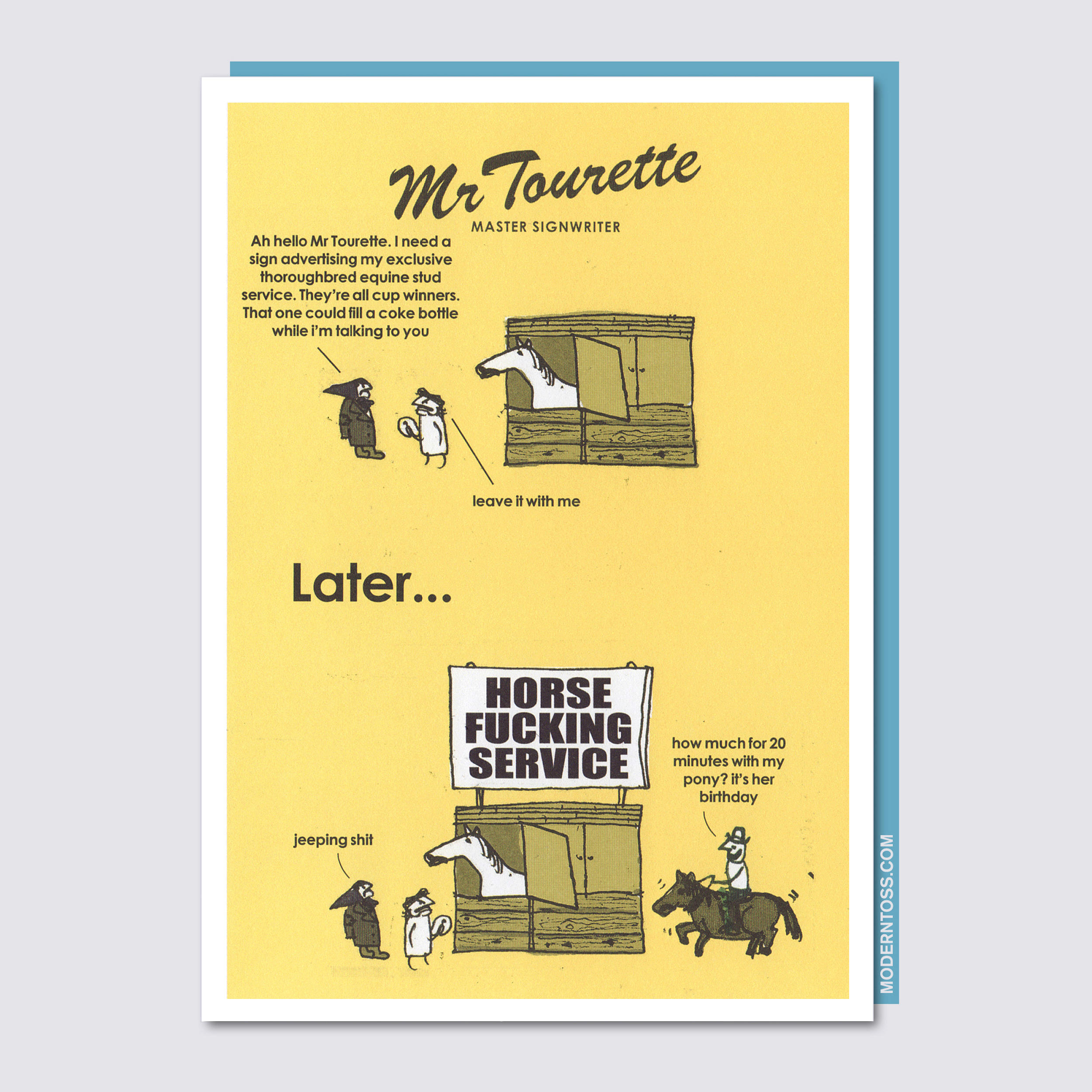 Horse Fucking Service Card
"Ah hello Mr Tourette. I need a sign advertising my exclusive thoroughbred equine stud service. They're all cup winners. That one could fill a coke bottle while I'm talking to you"
"Leave it with me"
Later... 'HORSE FUCKING SERVICE'
"Jeeping shit."
"How much for 20 minutes with my pony? It's her birthday"